About the RM of Ste. Anne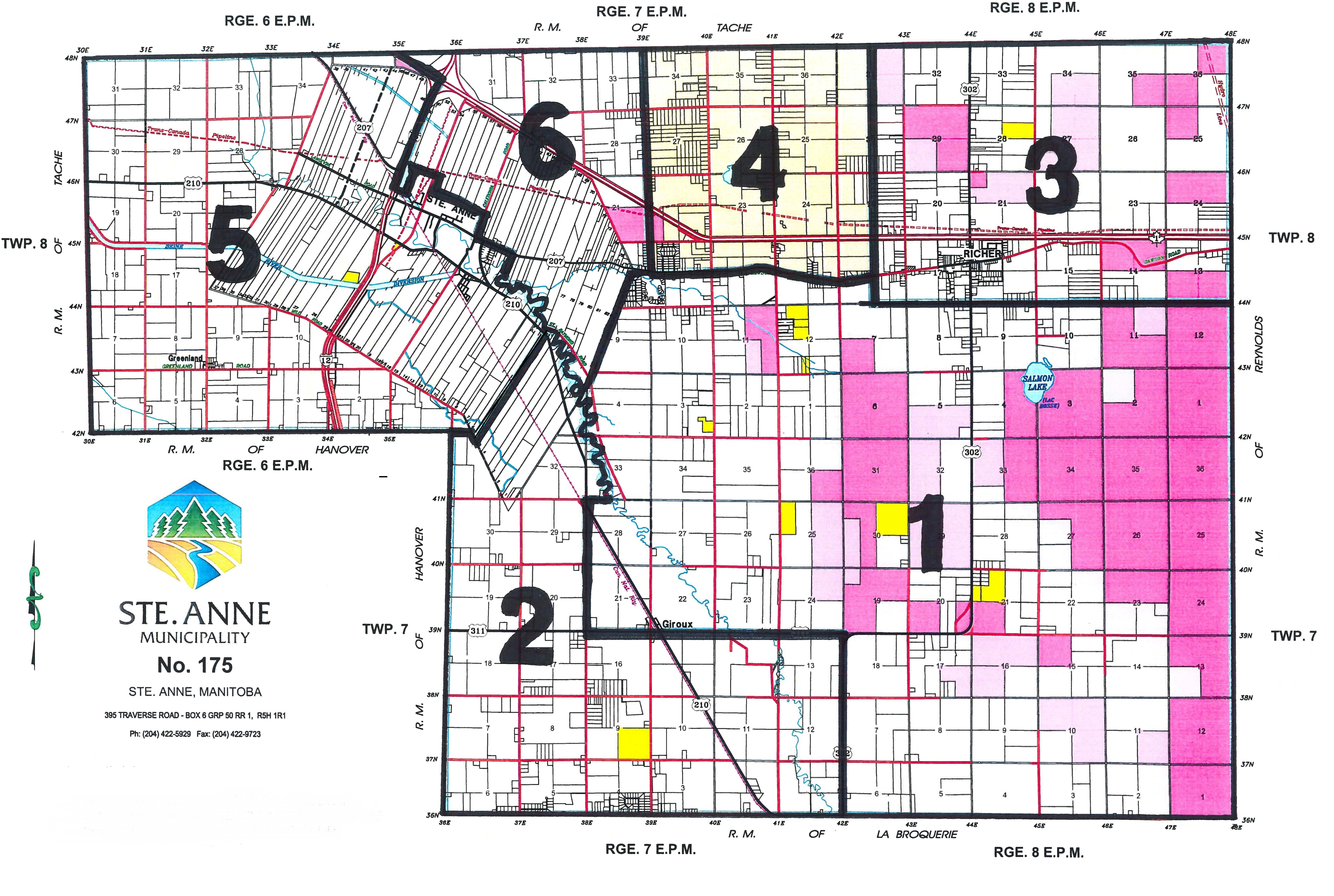 The municipality of Ste. Anne is a scenic setting boasting all of the amenities. The Town of Ste. Anne, which is completely surrounded by the municipality, hosts many commercial establishments such as a financial institution, hotel, grocers, restaurants, automobile repair and hardware.
Health care is quite present within the community as it consists of the Ste. Anne hospital, Seine River Medical Centre and a seniors home. The hospital has an emergency room, x-rays unit, ambulance services and provides various other services. While the medical centre has several doctors, a dentist and a pharmacist.
The municipality has two well-equipped and trained volunteer fire brigades in Ste. Anne and Richer and the area is part of the East Man Area Mutual Fire Aid System.
The town and municipality of Ste. Anne offer schooling in Français, English as well as French Immersion. The community also has a public library available at no fee to the residents of the municipality.
The Catholic churches have been a major force in the historical development of the area. Ste. Anne's impressive stone church, dating from 1895, is among the oldest in the province. There is also a catholic church in Richer, now a historical site, as well as churches of varying denominations throughout the municipality.
Recreational facilities can be found within the municipality as well as in the town of Ste. Anne. The municipality has several privately owned scenic and enjoyable public golf courses; Cottonwood (27 holes), Oakwood (18 holes), Ridgewood (9 holes), Girouxsalem (9holes) and Quarry Oaks (27 holes). Seasonal camping is very popular in the well-treed eastern part of the municipality with five privately owned campgrounds: Lilac, Wild Oaks, Rock Garden, Ridgewood and Cherry Hill. The town of Ste. Anne provides facilities such as an indoor arena, a four-sheet curling rink, baseball, soccer fields and two tennis courts. With the abundant forests and parks, there is truly something for everyone within the municipality!
Community Spirit
In recognition of Ste. Anne's Dawson Trail heritage, Ste. Anne each year celebrates it's Dawson Trail Days on the September long weekend with slow-pitch tournaments, live entertainment, beer gardens and fire works.

The Rural Municipality of Ste. Anne is at the centre of the Eastman region of Manitoba and at the crossroads of major highways. It combines the charms of a rural setting with easy access to a major metropolitan center. It is an ideal region for business, industry and settlement. The Rural Municipality of Ste. Anne is a region where people live, work, play and connect.